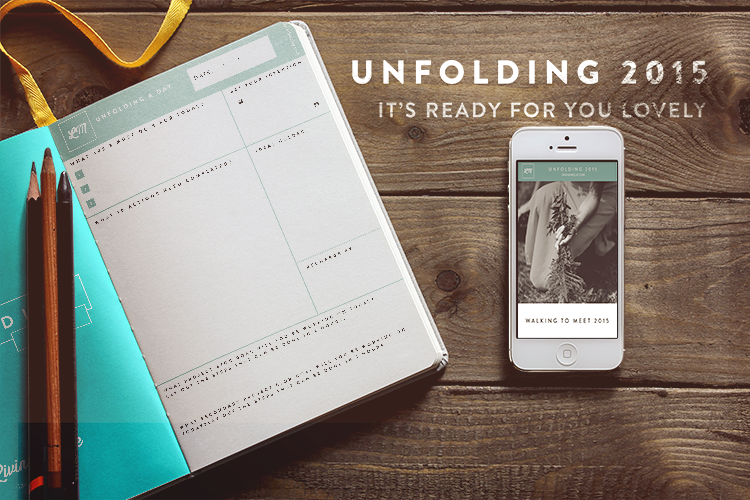 But don't be satisfied with stories, how things have gone for others. Unfold your own myth. – Rumi
It's here, Unfolding 2015 is ready to download, use, scribble on, reflect upon and process the learning from your year just gone, then to consider the possibilities, new beginnings and freshness of the one yet to come.
Update: click here to get the newest copy.
…give it some time to load.
It's filled with reflective, renewing, retelling questions, it has a planner, a tool for setting intentions and goals, and more.
I'll see you there,
Love
Dawn