For many of us, aligning who we are with what we do in the world isn't a choice, it's the only option.
Are you asking what's next for you? Are you stuck slap bang in between a job you loathe and an idea you want to create? Have you been asking more of yourself? Frustrated because you have no idea how on earth you make the transition to bringing your gifts, talents, and skills out to play in the world?
Yes? Excellent. I know you may be in a right old pickle just now, but I may be able to help.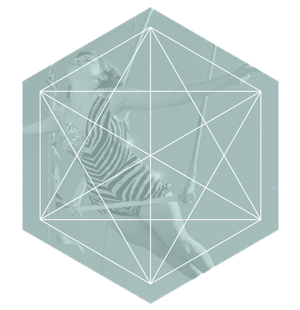 What are you called to create, lead, deliver, start, offer, share, make, develop, give ...
Maybe you have a project you want to put into action? Perhaps a creative talent and skill you want to take further than a hobby? A fundraising idea? Write a book, do stand-up comedy, rescue kittens from Russia? It could be a career shift, a new piece of learning, go self-employed. Perhaps you are in the corporate world and want to switch to not-for-profit.
The common complaints I hear from people is that fear and self-doubt are holding them back, or some say that they are stuck and don't know what to do first, they are filled with confusion and lack clarity. Others say they have to express themselves fully, to align their values and use their gifts, talents, and skills in a meaningful way, but they, simply, don't have the time to work out 'how' to make it happen.
I wonder what would happen if more of us accepted and answered what we are called to create, I do believe the world would positively benefit in a way I can't even begin imagine right now, but it excites me.
You probably know that decision to create what you are called to create is not something that happens overnight. In my experience working with people, it brews, bubbles and simmers under the surface.
I believe that work that aligns with your core is more than following a passion.
I believe work that aligns with your core is about mastering and being competent in a skill, or set of skills that are valuable to you, or to others. But it runs deeper. It's what brings meaning to all your life.
I also believe that work that is aligned with who you are is about the benefits, results and rewards you get from completing the tasks and activities.
Does that mean that following passions is wrong?
No. Good heavens no, please don't misunderstand me. It simply means re-framing the word passions:
What are you masterful at?
Where do you add the most value?
What tasks and activities give you more satisfaction, achievement, autonomy and personal success than any other?
What would you do if everything else was taken care of?
When do you forget to eat, and wait to the last minute to use the loo because you are so engrossed in what you are doing, what is it?
Answer them, and I have no doubt the passion is the driver, but to drive the passion you have to know what's at the core.
Career Hijacking (A Story)
When I was 10, I wanted to be a kick ass police woman. I was going to be a New York Cop working out of Manhattan's 14th Precinct. My best friends, drinking buddies and workmates were going to be Mary Beth Lacey and Christine Cagney.
I didn't really know how I was going to tell my Mum and Dad I would be leaving to go and live in the US of A (I live in Scotland), I plucked up the courage and I was completely stunned when they said, 'Dawn, Cagney and Lacey is just a TV program'.
Feck! 
Before that, at age 8/9, I wanted to be a professional Highland Dancer. But the kilt made my thighs itchy. So that didn't last.
Also around 10 , I thought I wanted to be maid. I asked my folks to treat me as theirs for a weekend. They loved it, I thought it sucked as they took the urine. 
At 11, a vet, until the cat (RIP Sooty) died. At 11 a vet, until the cat (RIP Sooty) died.
At age 12 I planned to cycle from Ireland to Delhi, like the writer Dervla Murphy in her book Full Tilt. Until I failed geography successfully in first year. 
At 14 a ballet dancer until I ripped my knee into tiny pieces. 
At 15+ an actress. 
This career hijacking went on into my late twenties: arts, drama, youth work, support work, training, 'healing' therapies, a stint at reiki and reflexology and even a sorry attempt at horticulture (knowing the latin names for plants is 'kinda cool.) Sound familiar? 
I don't know about you when towering adults above asked me, 'What do you want to be when you grow up', even at age 6 I would always answer with a job title. 
That young, I knew, just like you, I was going to have to do something and stick a label to myself, so that others could identify and categorise me with what I got paid for.
Urgh! Urgh!
Not once to I ever remember saying:
I want to be really really happy.
I want to be remarkable.
I want to be free to create.
I want to be healthy.
I want to live long enough.
I want to do stuff that matters.
I want to be masterful at something.
I want to be able to change my mind.
I don't want to be the one who didn't have enough time.
I don't want to be the one who waited and waited.
I don't want to be identified with a job title.
You?
How young we both were conditioned for the world of work huh?
As children, we are given toys that replicate an adult world: helmets, outfits of uniformed professions, the games and presents - all preparing us for the world of work. 
Can I say this? You are not your job. Your career. Your business. Your wage. Your title. Your salary.
You are so much more. 
Aligning who you are is all about going for a rummage around your core: who are you, what do you stand for, what do you not tolerate, what matters to you, what makes sense to you, what brings joy and meaning to your life and what do you need to do to ensure that is meant as you operate and 'do' in the world.  
Part of the Work At Living Moxie is Helping You to Align Who You Are With What You 'Do' In The World
For over 20 years I have been helping individuals through careers guidance services and employability training. And, in the last 12 years supporting individuals to make the transition from salary to solo business owner I've learnt a few things.
1#: We are happier in positions and cultures where our personal values align fully with those of the organisations we work or businesses we deliver.
2#: We cannot separate out who we are, with what we do in the world. The line between our professional and personal lives is long gone. As human beings, we want to show up as ourselves and engage with work that is meaning rich and rewarding.
3#: Anything is possible. Anything. But we have to put in the work. 
4#: I have no doubt that work aligns with who we are gives us joy, creates meaning in our life and enhances our health and well-being.
Let's Begin. Here's A Few Things That May Help You On The Path to Creating What You Are Called to Create
If you haven't got a clue who you are and what you stand for, start with the core values workbook.
If you know what you would love to do but your confidence and courage are in your boots, the self-confidence course is a great starting place for you.
If you want to take some time out and answer some pretty deep questions about what is and isn't working right now, download and spend some time working through Unfolding and Dare to be You, you'll get those sent to you when you sign up for updates.
If you are ready for it, check out Do What You Love to Do e-course. It's not going to teach you how to write a CV or behave at an interview, but you will go deep into what you really want for your work, creativity and career.
If you haven't got a clue where to begin and you are at the beginning of your personal development journey, consider The Moxie Project.
If you would like coaching for your work life, career or small business, please take a look here, and complete the intake form.