The thought of 'living the truth of who you are' is a deep concept. The moment you choose authenticity and living your life in alignment with your core is a defining one.  When you choose to take action to support the decision that's where the transformation takes place.
Thank you for being here.
I already know a little about you. You're ready to go to work on creating some real growth in your life.  You're all set to stand in your own truth. You also have a great set of solid values. You already know what is good for you. You always know what do. You do believe that you can create what offers you joy, happiness, and personal meaning.
I also know that you may not have taken the time to explore and define your core values, which perhaps have left you with feelings of being stuck and stopped in life. You perhaps haven't taken the time to really reflect on what makes you tick, what makes you come fully alive, what goals and dreams are really important to you and how you can consistently make choices and decisions that really reflect what is at your core.
You may say you have a set of core values but there is a gap between what you say and how you behave and act every day. But the gap doesn't matter anymore. Because you are willing to close it.
Here's how we may work together 1 on 1: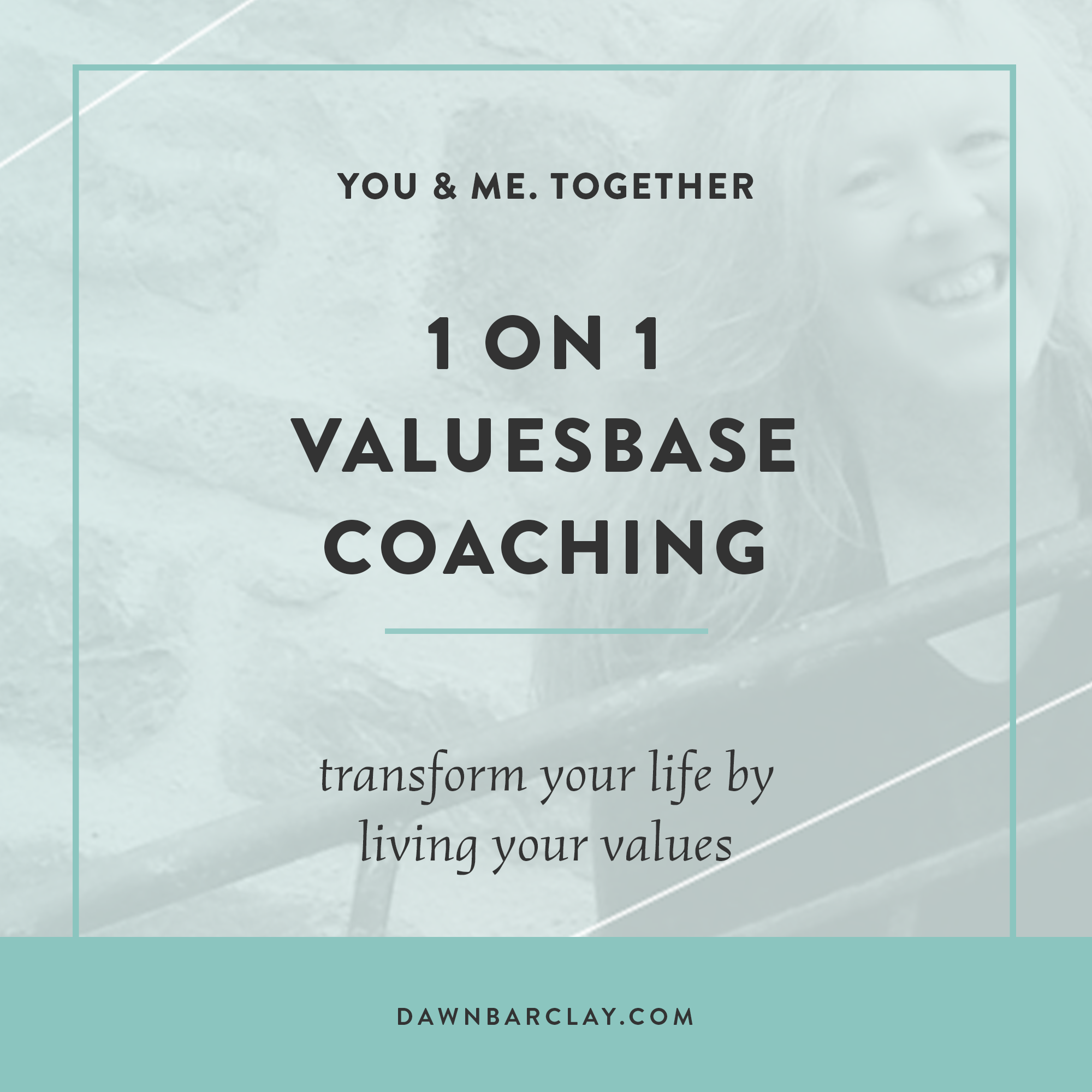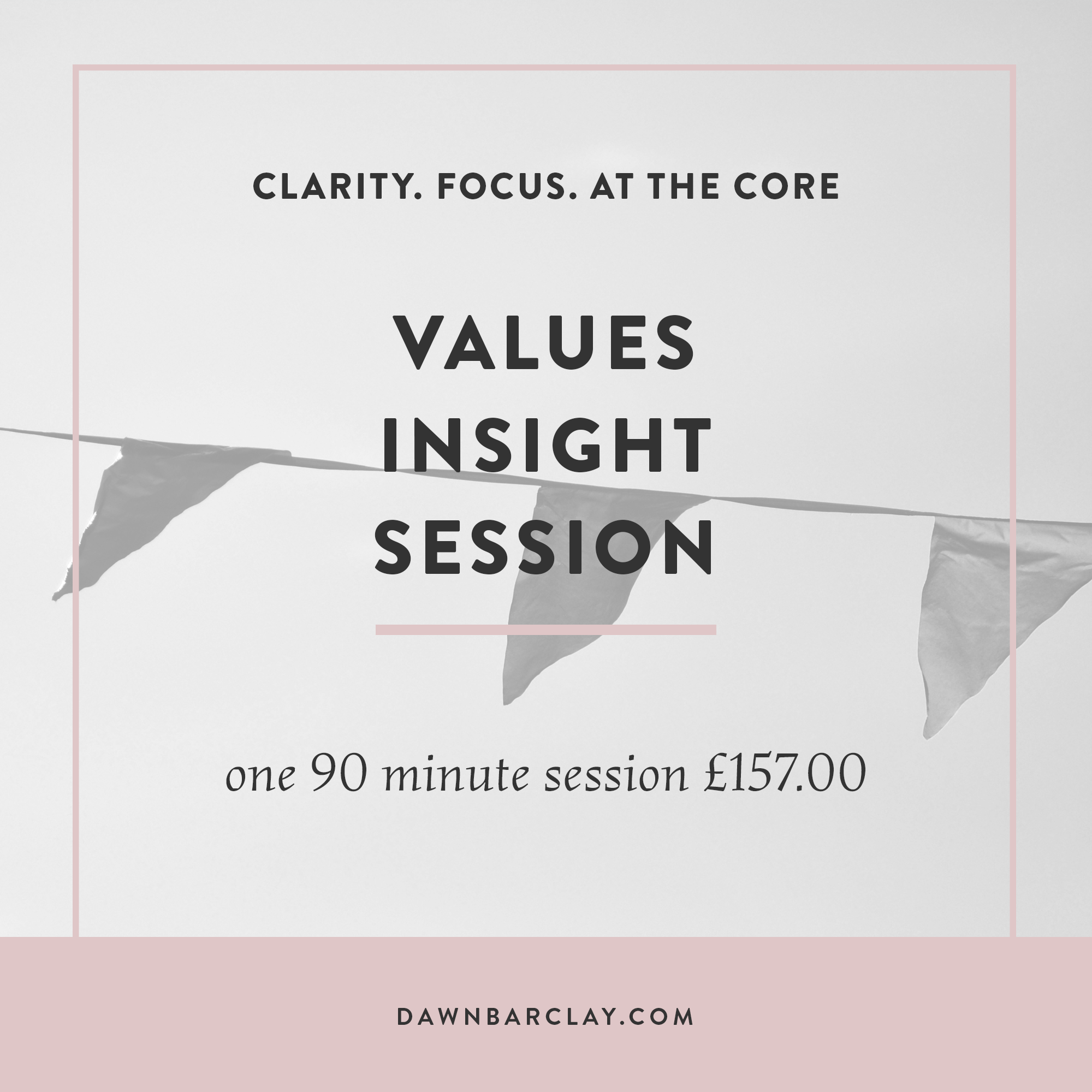 Clarity. Focus. At The Core.
Maybe you want to run through an idea you have for your life, career or business, and need someone as a sounding board. Perhaps you need a little clarity or insight to something you are thinking about or working on. These sessions are laser focused. Usually one topic. They are all about getting to the core quickly and helping you move.
Ready to go? Click here and complete the intake/enquiry form.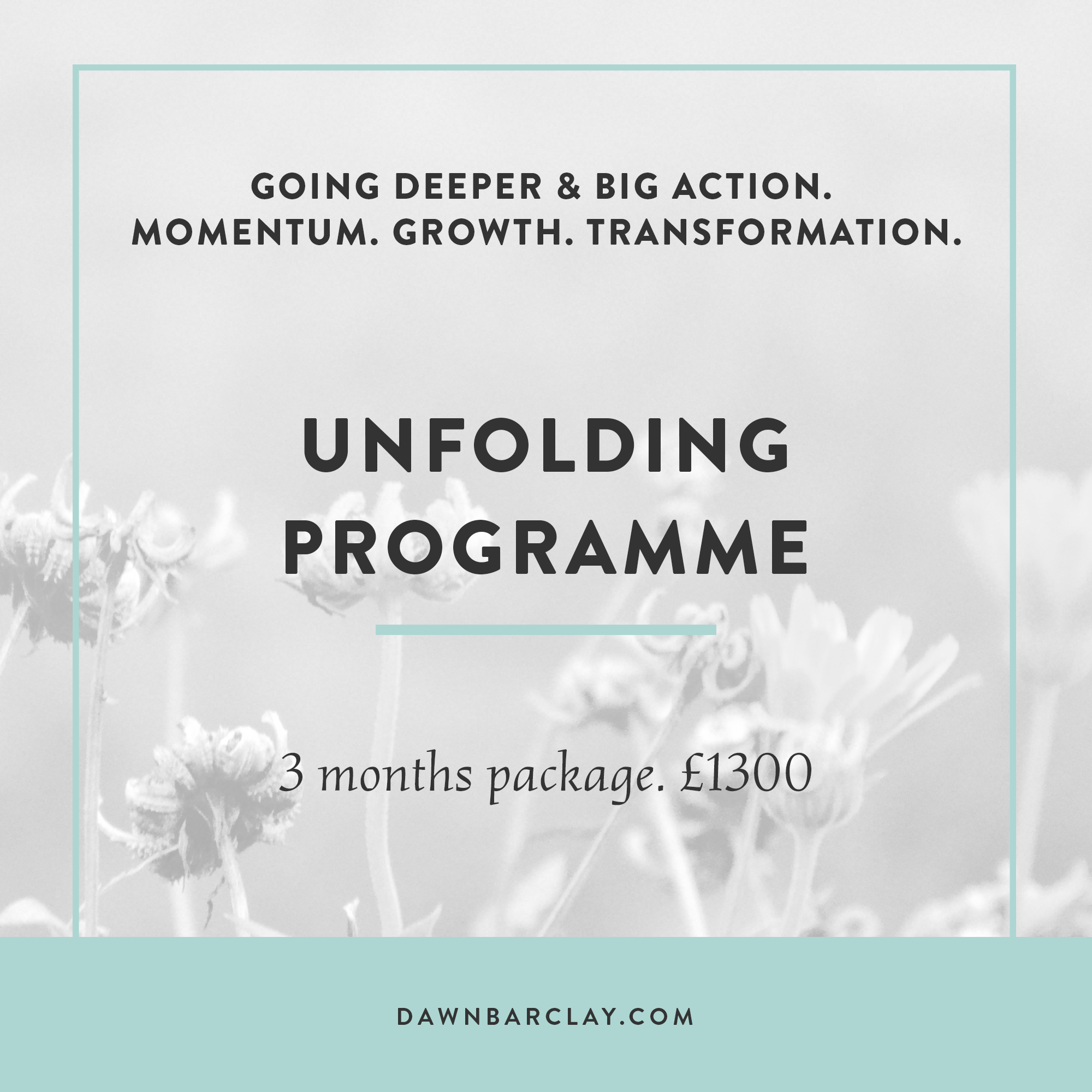 Going Deeper & Big Action. Momentum. Clarity. Growth. Transformation.
You want to go deeper. You're unfolding a new way of being.
You have an idea or plan you want to put into your action for your life. You want to make big shifts and are ready to get to work.
You may very specific areas you want to work on and transform.
This is a tailor-made program. Before we start you will have shared with me where you want to be at the end of our time together and the results you want.
Ready to go? Click here and complete the intake form.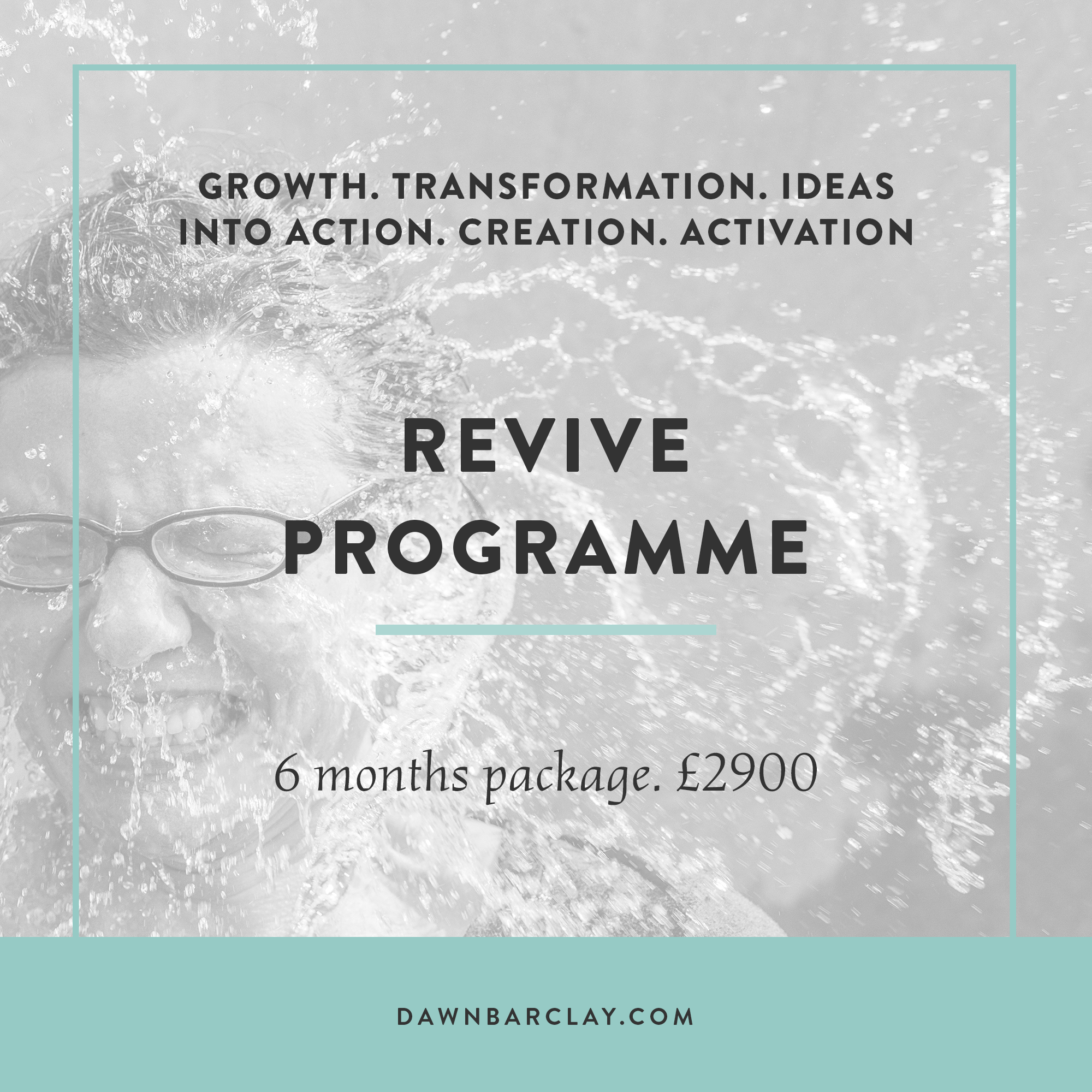 IDEAS INTO ACTION. NEW WAYS OF BEING, DOING, CREATING
What are you called to create? To be? To do? 
You want transformation and lasting change in your own life and work, and you also want to create an impact in the lives of others. You know everyone leaves a legacy, and you are ready to leave yours. 
You do have plans and ideas for your life. You may have already begun. You already know you are in transition but you want someone walking with you along the way. You want to align with your core in a big way. 
You're serious about your own growth and development, you aren't new to it, but you are ready to move into the action and have someone support you as you design, develop and implement what you are called to create. Someone who can get you beyond your sticking points and fears. Someone who can insist you are consistently creating from your heart and your head for your life, work, business or career. 
I love this work. It's deep. It's focused. It's action all the way. Not for the feint of heart. That's a promise. 
Ready to go? Click here and complete the intake form.
ValuesBase© coaching is methodology. It's been created with over 20 years experience working alongside people from all walks of life. Your core values are the heart, home, and centre of why you are doing what you do and why, and what you are not doing.
It doesn't matter what area of your life you want to bring into the container, at the core of everything is 'you', the you that you've been, the you that is present and the you that you want to become.
ValuesBase© coaching isn't a cookie-cutter method, it's personal, it's custom made, it's unique and the work we share will explore and look at you as a whole person with all your dreams, goals, beliefs, views, opinions, and aspirations.
You will choose which area of your life you specifically want to work on - through the Unfolding and Revive programmes all areas are touched, that's for sure. We walk through the programmes using a ValuesBase© programme.
Your individualised programme will draw out where you're at, where you've been, what's important to you at this stage in your life, and your experience so far. The whole process starts with the end in mind.
You'll explore in depth what is currently happening, what it would look like if the area of your life you transformed, and what you need to acquire and align with now to make it a reality for you.
Your ValuesBase© programme is about building on what you already have, what is innate within you, it will support you in gaining a greater perspective and awareness of yourself and your relationship with all areas of your life. The programme will step-by-step help you grow and develop into the human that is real, authentic and true to yourself.
I have worked with many clients and models over the years, many of which were brilliant designed, but there was always something I found missing from many of them. The ValuesBase© model gets to the core and the heart of who you are, quickly.
It is highly personal. Insightful. It's not solely about the goal, it's about the person behind the goal, the human. It's not solely about success, it's about defining what success looks like for you.
It's not a quick and easy route to instant success. I'm serious. It's deep. It will challenge you at times. It will ask you to think in ways you may have avoided so far. It will be a journey, and it may be hard walking. You will be asked to show up fully, please. You will perhaps want to press pause and go back a few steps, you may want to stop, perhaps you will be frustrated. But all these things are part and parcel to human development. If we truly want to move forward, make changes, stand in our own truth then we have to be prepared, ready and willing to get our sleeves rolled up and get stuck into to it.
We shoot the breeze. I listen with empathy. You set a few goals and of you go. Repeat. No. No. No.
ValuesBase© coaching is a programme. It has a start, middle, end, and a few roundabouts I'm sure. It's a dedication, a commitment, time thirsty process. You will have work to do. Sure, we do meet. But when we are not talking, you are working and so am I. Your programme is going to be as unique as your fingerprint, I will tailor your programme taking into full account where you really are, where you want to be and what needs to happen for you to get there.
The programme will come out to meet you. You don't come to meet the programme. We will look at your core. We will pick apart how you are currently running your show. We don't just look at your goals, intentions and how well you are affirming them. We will look at what's the foundation of holding it up: how strong your building is, what needs to crumble to be rebuilt, what's truly working for you and what is stopping you from creating your core. You will bring the area of life you wish to focus on, and together and through the programme, we will develop how you can show up for yourself completely, in your truth and create it the way you want it to happen.
Throughout the ValueBase© coaching programme, we will look at a range of universal core values that are within each and everyone one of us. The core values that are the solid foundations to all life and all build one upon the other. These core values will ensure you that you live empowered and true to who you really are. They will break up any habits that are stopping you from becoming the person you know you can be. The programme will share with you tools, techniques, actions and premises that are specifically designed for you and your life.
Gel. Fit. Get on. Connect. If you read all over this site, I am everywhere. There isn't much I hold back
Are you really asking, 'Will she really get me?' I don't know is the answer to that. I would like to. But let's face some hard truth, this is real life and we don't connect deeply with everyone we meet. We can get on, however, this is serious, sometimes hysterical, important life work. You deserve to have someone who gets you deep down, will meet you there, and be with you there. And, this is a professional service, I wish to serve you with my whole heart, if we don't gel, I can't pretend and you deserve someone who you connect with head and heart.
So, let me tell you about you. I mean, this is the person whom a) ValuesBase© coaching is ideal for and b) who is ideal for ValuesBase© coaching. I get many emails saying, 'Dawn, it was like you were talking to me', this is slightly more important because of the intensity we will be working at. And I would be a coach-in-diapers if I didn't talk about 'who I love to serve' because I cannot possibly serve and be all to all.
If the following resonates with you, get in touch to explore more, I am happy to answer any questions.
You're up for living authentically. I mean whole, true and open. The 'real you' not the mask wearing you. You want to a deeper understanding of who you really are, who you are meant to be and although you aren't new to personal development - you've done some work and have some awareness of what is expected of you - you can't seem to get over the inner fears, barriers, hurdles and limited self-belief that are preventing you from standing in your own truth.
You are all for being 100% honest with yourself. You are done pretending to the world, to others, and yourself. You want to make better decisions and choices based on what is really happening with you.
You're up for looking inward. Deep inside.
You're not seeking a therapist, or a badass, or a flame thrower, or someone wielding a whip at your back. You want to be questioned, perhaps challenged at times but you don't want someone to tell what to do and how to do it. You want to be held in the utmost regard. You want to be listened to, understood and cared about. You want support and help to come to your own conclusions and insights. You want to be held accountable. You want a relationship whereby you can ping someone an email with a picture of your cat or kid one day, and the next pour your heart out to. Like friends do. You want compassion. You want to someone to listen to your expressed inner thoughts and thinking who won't judge them but support you in working through them.
The words, 'be who you are, do what you love to do, and make a difference' is where your life is heading. It's not a whim. This is a life changing step for you. You're serious about it. You accept that making a difference, leaving a legacy and being of the greatest service is the only way to live your life.
You want to make change. Some people say they do, but never take any action. You are invested in your own personal development and growth. You are raring to go. Your time has come. You don't have to have it all together, life doesn't have to be tickety-boo, but you are committed to ending what is no longer working for you. You have a past, that's for sure, but you're ready to move forward, you are done playing over and over the past scipts and stories.
You've got some sort of idea, plan, purpose or thread you want to pull free. You are probably in your life 2nd or 3rd Act. You've been toe-dipping in a million different seas and you want clarity. You want to leave a legacy and create work that makes an impact - in your own life, or the lives of others. You feel like you've been in the side wings for too long and it's time to step forward before you think it's too late.
You have a sense of humour. You're seriously, serious about your own development. You're also not adverse to having a bit fun and laughter why you do it. It may not be gawfaw a minute, not when it's serious. You are prepared to show up as yourself, all of you, to experience the whole gammet of what life has to offer, you're in the river, and prepared to get soaking wet to exploring and leaning into everything you could possible be.
You come to ValuesBase coaching a human being. You don't have to pretend. You don't need to have Huge Audicious Goals or want to change the whole world. Changing your own will make the same impact. You don't need to know 'the how', you even don't really need to know the 'what'. You are prepated to trust in yourself, me, the programme, and the process. That together, us humans, will create a path through where we can bboth show up and be accepted, incided, treated with compassion, honoured and worked with.
Please complete the intake form, adding as much detail as you can at this stage.
You can bring any area of your life to coaching. However by completing the intake form together we can work out if I'm the right coach (and human) for you at this time. Realistically, I might not be. And that's okay. 
Lastly, coaching is not a replacement for therapy. What's the difference?
Therapy:  A healing-oriented process that focuses on difficult or painful life situations that have created setbacks or impeded progress you want to make.
Coaching: A goal-oriented process that focuses on achievement and change.
As your coach I can help you identify clear and specific goals and access abilities and strengths that help you thrive in both your personal and professionals goals, as well as address obstacles and hurdles that prevent goal completion and change.  
POTENTIAL
People First, Always
I will strive to continuously insist on the very best for my work, myself, and you, who I work with. I will never offer 'cookie-cutter' or a 'one-size-fits-all'. I will focus on the work in hand and only take on work where I can give myself fully and that aligns with my work and personal values. Sometimes this means saying no for the best interests of all concerned.
KEEP IT REAL.
Create and deliver with integrity + authenticity
In all my work I will offer genuineness ensuring that what I create for you aligns with my own core values and those of Living Moxie. It's why I went into business. If I don't. Why are we here? I will say no to projects, work, courses, individuals who I feel I don't have the experience or knowledge to help them best. 
HAVE FUN! PLAY! CREATE!
NOW, MORE THAN EVER
I recognise that the people who arrive at Living Moxie may have forgotten who they really are, feel lost, stuck and missing, and need to tell their story so I can understand where they are and the transformation they wish to make. However, I believe that personal growth, change, development, and all learning ought to be fun, playful and creative. I don't want to forget this. I will side with love and fun, first, always. Living Moxie is training, coaching and facilitation, it's not counselling or therapy. 
KEEP LEARNING.
Always.
I am passionate about learning. I love what I do, but I won't stop adding more tools and techniques to my own toolkit. I also reserve the right to change my mind on practices and techniques from the past if I feel there is a better solution. 
EVERYONE IN & COUNTED.
Inclusion. Human.
I oppose any discrimination, marginalisation or persecution of any person. Anyone who comes to Living Moxie will receive assistance based solely on need and my capacity to provide help.