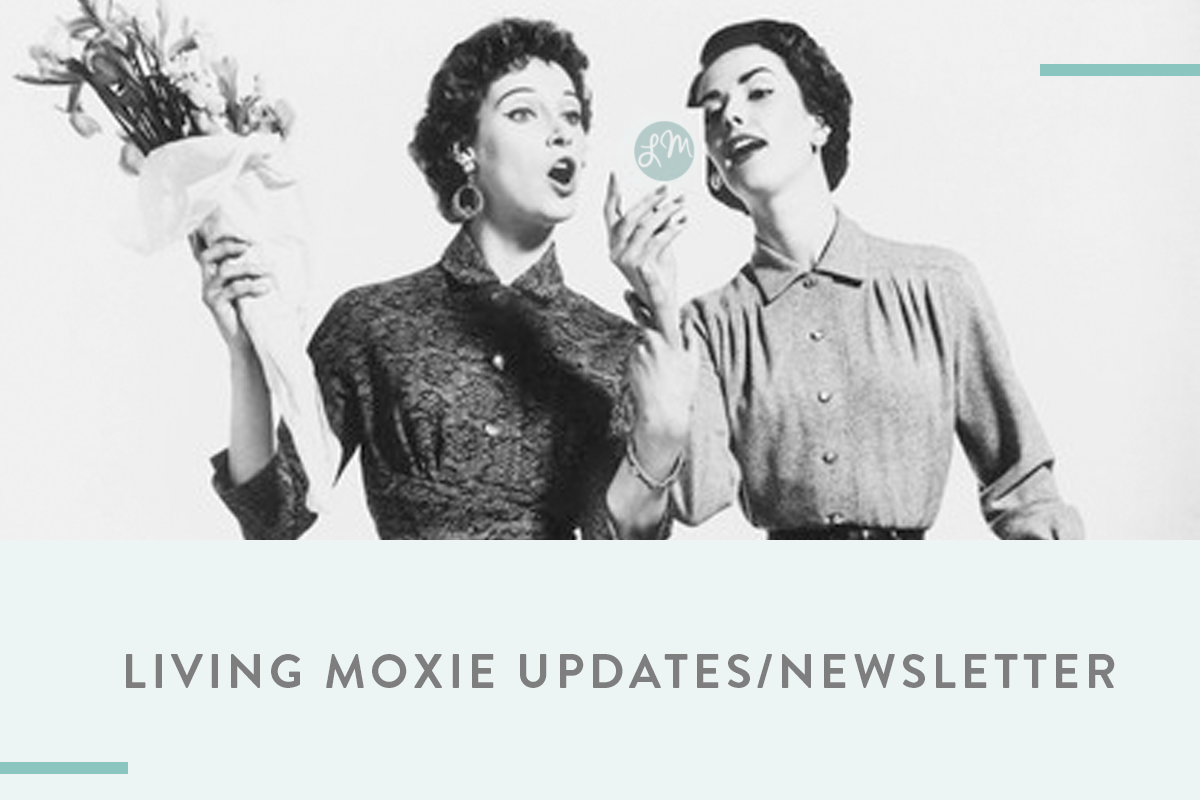 You'd like to sign up for the Updates. That's why you're on this page? Excellent.
Please take a couple of minutes to read all about it: you're privacy, confidentiality, spam and viagra and such and then make an informed choice if you really want it or not. Because you could actually live without it, your life will still be awesome and wonderful.
***If you have signed up for any of the other resources, no need to sign up here again for the updates, they will be sent to you.***
Here's what your signing up for:
Moxie Updates: As soon as I have posted an article, piece of news or some other piece of crazy speak on the blog, I'll pop a few lines together explaining what it's about and give you a link to come back here and check it out.
Invitations: I sometimes get an idea and think, 'that would be an awesome thing to do', so I create it. I will invite you.
Upcoming Events & Workshops: you'll be first to hear about them. Paid stuff? Yes, and the free little events that happen around here. And I know not all of them will be what you need, so ignore those ones.
Community Space (Coming Soon): a community/place for all moxieologists. Somewhere to connect, share, build relationships and hang out with people who 'get you'.
1. Usually 1 email a week - that are all geared to getting you to take Moxie in your life, career and business.
But,
2. If a course is starting soon, expect a couple specific to that - mainly so you don't miss seeing it, and I really do want you to know what's coming up.
Oh crikey yes, I would hate to send you emails that you no longer need. That's why I use a special-swanky-awfully-efficient-paid-for- email-system-thingy that automatically can do this for you – you don't have to wait for me to do it manually. There is always a link in every email I send for you to get the hell out of here.
Sleep well, I will not be selling your house. I would never dream of giving, selling, renting or distributing your personal details to another. If you want to read my privacy statement you can do so here. It's probably the most boring page in internet history, but to sum it up:
"I Dawn Barclay pinky promise, cross my heart hope to die, needle in eye, swear on everything I hold sacred stuff to never rent, share, barter with or trade your personal details with anyone else. Period."
Unless of course you've done something you shouldn't have and MI6 and the FBI have me in custody and I'm being grilled by the strong arm of law! But apart from that, never, ever, ever.
Probably. I will tell you of what's coming up: events, teleseminars (paid and free), these are all mentioned in the updates. If you're interested there is always a link to find out more.
Remember – only what you want, you have complete control.
It's all good. And there we go. That's it.
No. When you signed up for those I did mention I would send you the updates. No need to sign up again. 
SIGN UP HERE
for Living Moxie Updates
Pop your first name and email address in the boxes below. Dawn xo