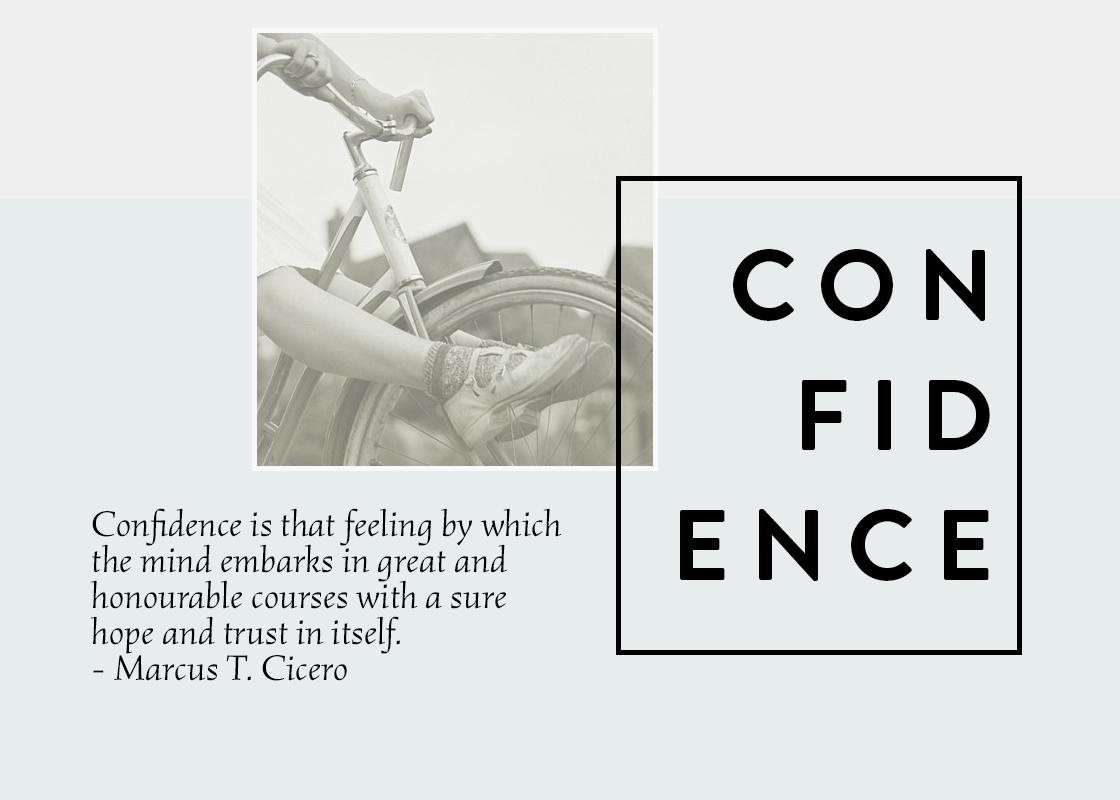 The free Self Confidence Course is now part of the Unlock Your Courage Toolkit, sign is at the bottom of the page but if you can spare a couple of minutes can we have a chat first?
No doubt the world has gone a bit gaga for self help and personal development in the past 100 or so years, and you've probably read messages, if you've been searching for help for a while on Google of instant results or immediate success or change your life overnight hoohaa.
In fact, if you type in 'confidence' and 'coaching' into any search I can guarantee you're going to be faced with sites of unstoppable confidence in 10 minutes or a sales message that hits where you feel vulnerable right now.
The world isn't short of course, books, workshops, speakers teaching confidence. And yes, I do include this free confidence course in there.
Click, click, clickety click, before you know it, you're typing in your credit card numbers believing that the Zap Yourself Confident in Two Minutes program is just the ticket and going to solve all your problems while you sleep.
This is confidence course not one of those.
My promise to you,
I can pretty much guarantee this e-course will not change your life overnight, and for me to claim such would be unethical. I also have no idea where you are starting from, I don't know your story, I don't know where you have been or what you have been through.
And I also haven't got a clue what you mean by confidence.
I refuse to fear you into using this website. Living Moxie is about 'living your truth from the inside out' - that includes my work - so please read this page fully before you decide and make an informed choice if you really want it or not.
Life, with moxie
Moxie (noun): bold, brave, confident, resilient, courageous ... in the face of adversity.
Would you agree that we all want to live a life that is confident, purposeful, inspiring, flourishing, meaningful, loving, free from fear: a life where we can handle challenges that come our way and overcome barriers quicker, with more focus, drive and determination so that we can live a life we love?
A life where we believe in ourselves and our abilities.
A life where we have have trust that whatever is put in the path we will be able to handle it to the best of our abilities?
That is how I define confidence.
It has - for the course - got nothing to do with public speaking! It's an inner knowing. A feeling. A state of mind. A clarity. A trusting.
I work to the premise you have everything you need inside.
The trickery? You may have forgotten or you may have been so well programmed and conditioned you believe you don't, that you just have no frame of reference to believe you are worthy, capable, fearless, bold, brave, unique and amazing.
You, I, everyone have been taught fear is normal, it's not.
I do recognise  that you may have been taught (just like I was) to sanction and impose self-limitations and negative beliefs about who you are, and what you are capable and worthy of, which today, in this Act of your life could be the result of you,
'Shooting yourself in the foot' - going so far with your ideas, plans and goals for your life, career and business then quit just at the point where you have to leap? Frustrating? Wonder what's wrong with you? Ever wonder why you do it?
Talking  yourself out of great opportunities and possibilities because you don't feel capable, worthy or deserve them? Who talked you out of them the first time?
Focusing on and paying attention to your fears. Scared of failing, falling or getting it wrong? More worried about what others will think? Compare your inner world with another's outer show?
Doubting yourself and your own wisdom. Should yourself? Sabotage yourself? Which leaves you thinking 'What the hell is wrong with me?'
Having low expectations for you and your life. Have you been belittled, criticised and put down once to often that you are scared to create what matters? Are you doing it to yourself?
Feeling as though you are always stuck in a rut. Maybe you've developed some habits and attitudes that are a block to you realising and releasing your true potential.
Not believing in yourself, your talents, your gifts, your work, your business? Do you actually think you can achieve what you set out to: with high optimism and motivation?
Saying, 'Here I go again! What is wrong with me?'
Lack of commit because even though you talk a good talk. Something in you feels like a fraudster because you don't believe or act that your aspirations, desires, hopes and dreams matter.
This I know
If you want to change your life,
a) it starts and ends with your thinking
b) see a.
c) accept that there may be a gap.
And (for most of us) that takes work. It's not hard work, really it isn't. It's the simplest route.  But guess what - we humans don't like to change our minds. We wait and wait until things get so bad there is no other option.
How this self-confidence course works
I will send you a series of 7 emails which focus on seven areas to living a courageous, confident and effective life. 
The emails will bring you back to a longer piece on the website and may include a worksheet for you to download and use. I've laid it out so you'll receive a lesson every couple of days so as not to overwhelm you.
I'll also send you tools, workbooks and books and you'll also get the Unlock Your Courage Toolkit and updates.
This is a sample course. It's not skeleton, it has bone and meat to it, however if you really want to work on your confidence and courage please take a look at The Moxie Project - yes, this is a paid group coaching program, I'm not hiding that.
Commit to yourself
Many people want to 'work on themselves' and I include in that building self confidence.
A great painter becomes so by applying their lessons: using the tools she has gathered and hours of practice, not by keeping all her tools in tiptop condition.
If you have all the carpentry tools, you're still not a carpenter until you learn how to use the tools in the right way, for the right job, at the right time.
The tools you gather (and don't stop here at this website) become second nature as you commit to using them on a daily basis. Like the painter, some of the time may be 'trial and error', you may make mistakes or struggle with an idea, you may find that a certain technique is not working for you.
Will you get instant results?
Do you want me to make that promise of overnight success? Nope, it's not my style or the way I work.
The way I work with people (through training, events, services) gets results but I only know that because I observe people make changes. I have no idea if you will apply all (or some) of the messages and lessons.
When working 1-2-1 with clients this can be easily measured and evaluated by their personal outcomes (or not). It's a problem this 'instant' thing.
No doubt we would love all our trouble, pains, worries, vulnerabilities taken away instantly, yet life isn't like that.
The long lasting change comes from taking massive action and stepping way out and beyond your comfort zones: keeping on going when what you want to do most is say 'I quit!'
And for confidence, courage and personal effectiveness you may realise that the only think that is in your way is your own self. That you aren't the apprentice in your life, you are the Master.
What gives me the right to say this?
Since 1996, I have worked as a personal & professional development trainer and coach. The people I work with experience some of the following:
A lack of personal power
Unable to handle conflict
Low self-esteem and self-image
Negative thinking habits and beliefs
Unable to let go of past negative events
Lack of assertiveness and unable to say no
Looking for the confidence to change career
Running a business and scared it is going to fail
Stuck/stopped and not sure what to do about it
Unemployment and difficulty in selling themselves
Unable to talk to people: including speaking in public
Scared of what others think of them and unable to let go
A life loaded with fear and terrified they can't move past it
Feelings that their life is a wreck and they are tired of feeling that way
Unable to switch off and relax, worried and extremely anxious about situations
Sign Up Here
'Pop in your name and email address in the box below. You will be taken to a page with a little 'hello message', just follow the instructions and your first lesson will be with you in about 20 seconds. Any problems get in touch.
sign up here
to get the Self Confidence Course & Unlock Your Courage Toolkit
(You'll also receive updates, your details are never shared).