"It is only when the correct practice is followed for a long time, without interruptions and with a quality of positive attitude and eagerness, that it can succeed" – Patanjali
We tend to beat ourselves into a squidgy mental pulp when we judge where we are at now with a place that doesn't exist yet, known as the future.
Too harsh. Too harsh.
We tend to think we aren't growing and developing unless we are in permanent doing mode.
We tend to think that the correct practice is the ticking off to-do lists. That if we aren't achieving the scoring we mustn't be unfolding in any shape or form.
The ticks are our assessment of how we are 'measuring up': no ticks = not so hot.
It takes a human being an entire lifetime to unfold everything that is within them.
The correct practice is always allowing yourself to open naturally.
To not force it. To look at – from the inside out – everything that is slap bang in the middle of your path at this moment and to accept that it too is contributing to your own unfolding.
The correct practice of planting seeds is nurturing and providing all the conditions that are needed for it to grow.
It's the same with us.
The nurturing comes first in the form of the correct practice of thought: the belief in your innate ability to grow.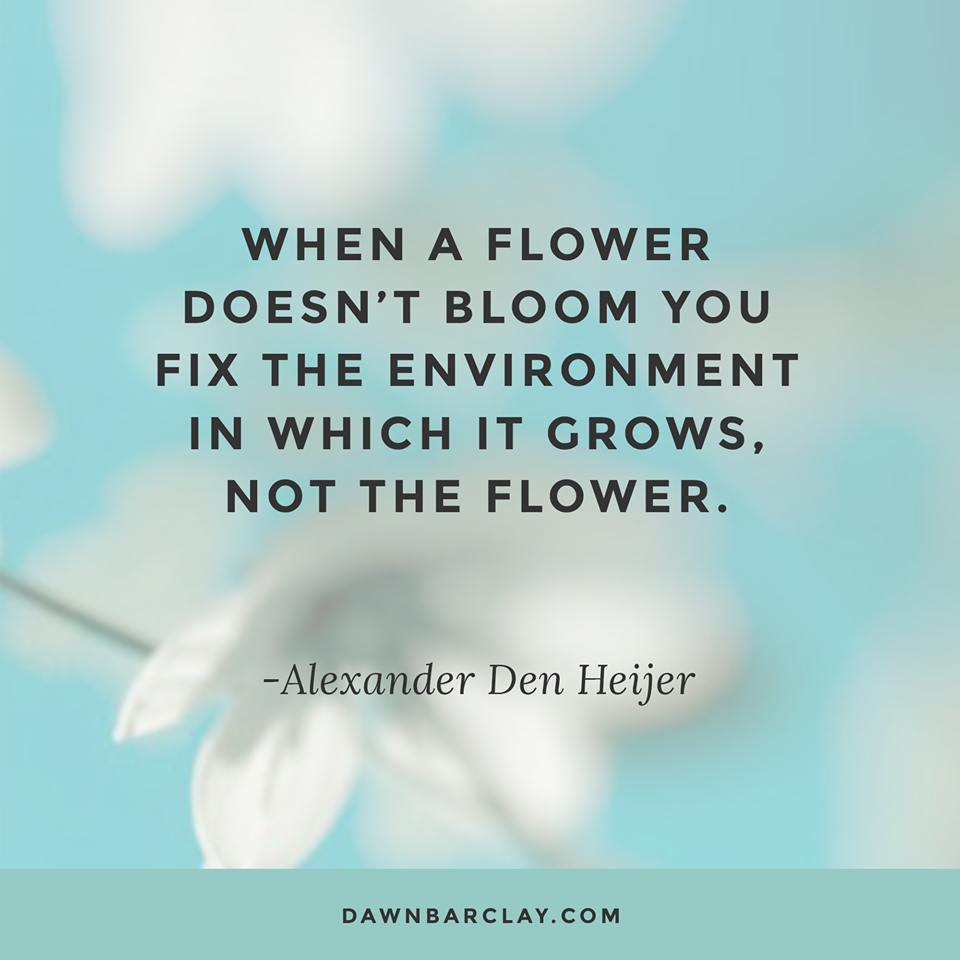 It's a simple practice, you don't have to do a darned thing.
You simply have to be it.
Lots of love & moxie,
Dawn xxx