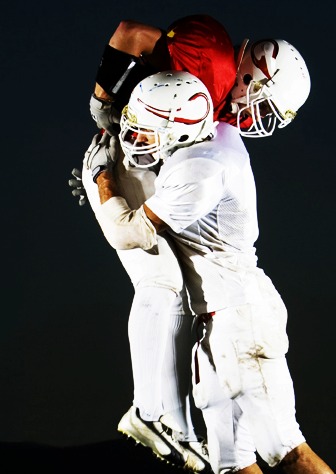 I'm sure it's happened to all of us.
You're walking down a busy street. There's enough room to get a bus down the pavement beside you, you can see the other person come straight towards you, your brain is screaming, 'Move! Hoi! Move, move, move! Collision approaching! Move!', but you still manage to crash into one another.
Lattes in the air, slightly mortified and a teeny weeny bit embarrassed that you may just have nudged a part of the other persons body usually illegal if touched in public, it doesn't end there.
It gets worse.
Not satisfied with just the collision, you add to the occasion The Side Shimmy Shuffle Move: both of you jumping to the left, to the right, to the left, to the right, neither of you able to stop, break free and head the opposite way to clear yourself from each other.
Shuffle, shuffle, shuffle.
After what seems like hours (5 seconds tops), finally one of you calls time on the street dancing: stops, moves, thereby allowing the other to clear themselves.
After a quick, 'Ohhh, ever so sorry', raised silly me eyebrows and stranger smiles between you, it's all over and onward you go.
Slightly red in the face, but still alive. Just another awkward moment, bliss.
Life.
[list style="idea"]
What ideas have you already decided are for you and still you're shilly-shallying around? What's your purpose there?
What areas of your life are you consistently dancing around, over and under? How's that going for you?
What are you side stepping from on a regular basis? What specifically are you avoiding in doing so?
Where are you colliding with yourself (passions, ideas, dreams) on a regular basis?
How often do you lead yourself and your life a merry dance?
What is going to take to get you to move past your own limiting self?
How often do you go back and forth yet never make a decision?
When do you hum and haw and end up doing nothing?
[/list]
Stop.
Decide which way you're going, why you're going that way, then move.
What if you move the wrong way?
And?
You change direction. You're smart. Give yourself some credit. You'll know. Trust yourself a little more.
Decide. Either 'go for it' or 'forget it'. But decide.
No decision is a wrong one.
Choose the direction. Move. Decide a different route if you have to.
Only the act of movement will take you further from where you stand today.
Your Turn
When have you 'gone for it', and the decision made was easier than the dilly-dally? When did you stand in your own way and missed an opportunity? Feel free to pop a comment below.
Want more? Sign up for my FREE newsletter "Moxie Musings" (not that it's called Moxie Musing, I just thought I'd better call it something less boring than 'Newsletter'), and you'll also receive: The Toolkit includes Dare to Be You - a little pep talk/love letter thing from me to you.