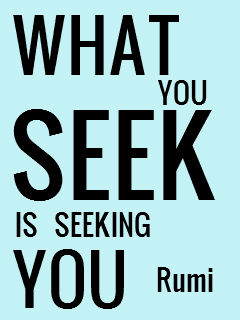 When did you last feel complete, whole, happy, brimming with joy, at peace, in full creative, sparkling go get'em working order, unstoppable, in the flow, flourishing, achieving, thriving and fuelled by passion and purpose?
Today, before lunch?
Yesterday?
Last week maybe?
Oh.
Should I cue the sounds of crickets as you try to hazard a guess?
Too long ago, you can't remember?
Take Comfort: You Aren't Alone

Ohhhhhh, you so aren't.
The lovely people who sign up for the "Nearly a Newsletter", all get asked: 'What are you struggling with right now?'

Not everyone replies. From the ones who do, about 90% are one liners (thank you for being brave and hitting reply) and the rest are essays.
They are passionate. Deep. Sometimes really funny and quirky. Sometimes I need to take a break to digest the painful story I've just read.
I ask people to 'get off the starting blocks', not to worry about creating a written masterpiece, but just to get their content or 'story' out.
Here's the thing, the same replies keep coming up time and time again.
One line or an essay.
Which are…
"I'm stuck. I'm lost. I have no idea who the hell I am anymore. I'm unsupported. Overwhelmed. I'm worried about what others will think. I'm scared I don't have the time left. I've made so many mistakes, I can't make any more"
People then go on to describe what they really want their life to be like.
They talk about their dreams and wishes for their future, but sometimes they introduce me to their family, their friends, their children, their community and the legacy they want to leave for them.
The most repeated reply is:
I want to find me again
For the most part, the writers describe a struggle, an adversity, an experience that has left them washed out of any sense of self.
And at first glance they do appear to know what they want their life to be, what they want life to mean to them, they do have answers.
Sure, they may not have the finer detail (strategy, plan, tools, some techniques, the focus) of how to make it happen, but for the time they are writing they are remembering why they need to return to who they truly are.

Waiting for The Lights to Change
I get the feeling, when reading these replies, many people are waiting for the red light to switch to green.
The go ahead, the permission, the starters gun.
The visual I have in my head is a line of cars with people sitting in them, with one foot on the accelerator, ready to move, the other on the brake.
But they allow the lights to switch back and forth, unable to put their foot down.
Not because they don't want to, but because they're scared.
They sit, wait, hoping someone will get into the passenger seat and take the journey with them, to say 'it's okay, go create, do it, you'll be just fine, we're here, your supported, go do your great work.'
You know, to hear the words 'It's okay', I believe is really powerful, to say them to ourselves? Priceless.

But I'm not naive, it's not that easy when you feel you haven't got a clue who you are any more.
When you've lived a little, taken a few risks and they haven't worked out the way you planned, it's no surprise (to me anyway) we become wary, cautious and spend too long hanging out at the red lights.
The emails almost always end 'How can I find me again, Dawn, can you help?'
My answer is yes and no.
Yes. I can give you my thoughts.
And no. I can only give you my thoughts.
I'm wary.
See, I don't believe that any human being is 'lost'. I also believe that 'finding yourself' isn't a just a task carried out in times of chaos, uncertainty or when life isn't playing the way you want it to.
It's a constant conscious act. A continual questioning. 
I think we're easily distracted, because of our programming, and it's too easy to be sucked back into, what I call, the 'Walking Coma'.
I also know that I am not expert about your life.
I may give you an answer that in your eyes is a pile of hoohaa, or you may feel I have offended you in some way.
Or I may say a few things that fit with 'your map of the world' and then (worse) you believe what I say is 'the truth'.
I believe we follow the thoughts, opinions, ideas, beliefs belonging to others far too easily and it's the the biggest reason why we haven't got a clue who the hell we are.
But I'm here, ready and willing to give it a go.
Here's what I'm going to do
Over the next few days I'm going to write 5 Ways to Finding Yourself Again, and I'll be honest with you, the only reason I've decided to split them up over a few days is because right now this (what was going to be one blog post) is running at 4500 words!
Far too long, and I haven't finished parts 4 and 5 (right now, they make me feel like a pompous arse.)
I'll then come back and make the blog posts look pretty and easy to follow for people who arrive here in a few months.
So, if you want to read them when I hit publish, here's the RSS feed, or you can use the sign up box below and I'll send you an email (no need to sign up again if you already get the updates.)
Here's the Topics:
Pay Attention
Walk Your Own Path.
Start. Create.
Connecting The Dots.
Tell Me
If someone were to ask you, how can I find myself again, what would you say? I would love your thoughts. And if you have written about this on your own blog. Share the post.
Or let's talk about on Twitter below. (Hit reply and let me know)
If someone were to ask you, how can I find myself again, what would you say? I would love your thoughts.

— dawnbarclay (@dawnbarclay) April 10, 2012
Want more? Sign up for my FREE newsletter "Moxie Musings" (not that it's called Moxie Musing, I just thought I'd better call it something less boring than 'Newsletter'), and you'll also receive: The Toolkit includes Dare to Be You - a little pep talk/love letter thing from me to you.