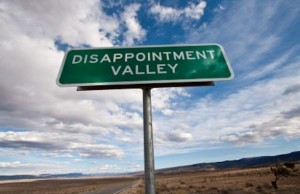 You've planned, and planned.
You've taken all steps in the right order.
You've covered all bases and at the very last hurdle you fall.
Hard.
What went wrong?
What went right?
Can you pinpoint the step that you perhaps didn't implement as well as you should have? Are you able to clearly state the answer to 'the next time I will…'? Was it you, or was it something outwith your control? Perhaps 50% you and 50% external circumstances?
But that doesn't help how you feel at the moment of the fall does it?
That painful moment when you realise all the work, all the hard work isn't going to pay off the way you had thought it would. There will be a moment of grief, then anger, then you may play over and over in your head the mistakes, the errors, the answers to 'if only I had…'
Play it over to learn the lessons, don't play it over to hate yourself for failing even more.
You know this, but I'm going to say it anyway, one failed attempt does not mean that everything before that failed attempt was a failure, and that one event is not a blueprint for future plans and ideas.
Everyone screws up and fails from time to time. Everyone.
It makes you human.
Sometimes disappointment in the present moment will be exactly what you need for success later on in life <– Remember only that.
What About You?
Have you ever experienced a massive piece of learning from a past 'failed' attempt?

Want more? Sign up for my FREE newsletter "Moxie Musings" (not that it's called Moxie Musing, I just thought I'd better call it something less boring than 'Newsletter'), and you'll also receive: The Toolkit includes Dare to Be You - a little pep talk/love letter thing from me to you.