hello there you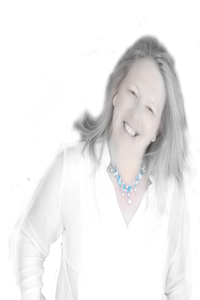 I'm Dawn Barclay, before I explain what I do, I need to define "living moxie". It's about confidence and courage, which really means it's about ending doubt, letting go and quitting fears. It's about you creating a life that you love, which really means quitting the stuff you hate. It's about making a difference, which really means creating something bigger than 'just me'. I train, I coach, I slap words together, not because I know you better than you know yourself, but because the unicorns told me we all need support.
Phew-eee!
That's a big claim.
Let's start with truth (mine). 
Some days I do find it slightly baffling, tickling even, that I get to do what I do.
If you had told me in my who-the-feck-am-I-what-was-I-thinking-early-20′s-and the-oh-no-not-again-learn-dammit-early-30′s that this is where I would be in my 40′s, I swear I would have said to you 'Are you having a laugh?' How can I be doing that? Helping people with shit I'm wading in myself!'
Swings and roundabouts you, swings and roundabouts.
I didn't plan the training and coaching path, it just seemed to all come together … er …. grew together … no … more by accident … one of them, I'm not sure which. Mainly because I went to two interviews for jobs I thought were for something else!
I love what I'm asked to do, in fact I'm one of those highly annoying people who pretty much finds a lesson in everything. I adore the fact that through my own adversity and head meet wall experiences, terrible decisions and did I really make these choices, today, I get to work with some of the most amazing, beautiful, authentic people I have ever met.
I stand for Love with a big capital L. (Does that freak you out? No? Good stuff. Some get the sweats when the L-word is mentioned you see) including fierce self-love, connection, belonging, inclusion, acceptance and community.
I've been at this (this being the label stuff) a while now and I've finally decided the difference that makes the difference for anyone stepping out of fear, in transition, discovering who they really are, finding their courage and confidence to create life on their terms is w-a-y more fun, powerful and successful when they are surrounded by people who are in the next forest chopping down their own path.
See, most people who arrive here have had some mighty big poopypoo to deal with, or they are just beginning to breathe again after the yuckie-yuckie life stuff, or they just know they are holding back. I soooooooooooo get it. Been there, done that, got the wardrobe that has sticker that says 'Enough is enough is enough'.
Rightie.
what I do + so what?
I offer what could be called coaching. So what? I specialise am wickedly good at getting you unstuck. Call it coaching if you fancy, I started this 16 years ago, after my humble beginnings in the arts (I'm a terrible artist!), first in non-profit, charities and front-line services working with excluded people labelled 'hardest to help' and 'hardest to reach'. I then moved into careers counselling and employability.  Eventually I ditched the safety salary and became self-employed in 2003 before I decided to use my own experience as a little biz owner to help other little biz owners.
I offer a mixed bag of training and workshops. So what? Are you a life-long learner? Me too. I love to create learning experiences for people that are real, rewarding, results based and full of meaning. Events at Living Moxie can be online or offline. And they can be open to all, or more specific: confidence courses, careers workshops, solo biz training or even a firewalk for charities. I take my lead from you, I create what you are asking for, and if it's in the scope of my skills, knowledge and experience.
I help out ethical and hippy solo business owners usually in their 2nd Act. So what? Maybe that's you. Did you retrain and leave your salary to go solo? You could be a therapist, coach, trainer, consultant and you are struggling to connect the dots and put you, your message and passions out into the world. I get it. When I started in 03, I hadn't a clue. I'd love to help you get over all the fear, frazzle and overwhelm, or even support you to build your business online, because I have enough mistake stories to tell you, and I too class myself as a savvy hippy.
I light big fires so people can walk on them and make a difference somewhere else. So what? I'm a trained Firewalking Instructor, I offer these hot babies here at Living Moxie, however I take these skills and deliver them for charities, non-profits, individual fundraisers – putting on events that inspire and empower the people taking part, and making a difference as well for the people and causes they are raising funds for.
I write rant  and try and keep peeps highly informed entertained with extremely useful informational and educational content with stuff that I fancy writing about that day in the realms of  life, careers and biz over on the Living Moxie blog. Sometimes it's useful, other times it's just a dumping ground for random whacky-ness in my head, blogging is so much cheaper than therapy you see.
About the Moxieologists (Peeps Who Stop Here)
(Erm …moxieologist is a totally made up word! I've fallen in love with it. I've also started moxieology the study of moxie, because I can.)
Oh, they are looooooooovely. Hang around you'll be in fabby company.
Funny, witty, have great stories, savvy, wickedly smart. They are passionate every day people wanting to create remarkable things.
They know they have something more to offer, or something different. They may have a regret or two about the 1st Act of their life, but are determined it's not going to be the same in the 2nd.
They may or may not have a list of qualifications after their name. Their past could be one of the ugliest stores ever told, and yet still they don't let it define them.
They are full of moxie, but may not see it (yet). And sometimes they pull back. They get frightened.  They worry about other people will say when they launch their new ideas, which is okay, sometimes we all can do that. But they get stuck in and take all the support and connection they need. 
Occasionally some think there is something wrong with them, when there isn't, just because they ache for a different way doesn't mean to say they are odd or weird. Although some are wonderfully weird in a really good way.
They have desires, they aren't closed to the idea that their dreams, goals and plans do still matter.
They aren't out to necessarily change the entire world , they are out to change their world, and some get surprised when what they do reaches further than they first planned.
Some are just going through stuff and need to connect with people who will get them.
They arrive for various reasons: confidence, work, career, little biz. But underneath all of it is this desire to create and live with courage, and to find a place where they belong.
Spiritual but not religious. Straight talking, but arrogant or bitter know it alls. Open. Not afraid of hard conversations. Coffee is preferred to herbal teas. Cats and dogs are preferred to unicorns.
Keeping it real 
They are just like you and me.
And keeping it honest 
This website may not be for you: me, my approach, the way I come at all this may not be what you're looking for. See, I don't offer quick fixes, big empty promises or large claims of overnight success to dazzle you. And I sure as hell can't be doing with people who hit you hard where it's painful and where you're feeling vulnerable.
I do not do bullshit, self-help soundbites, I love exclamation marks, misspell, make up words and I question … a lot … I don't have all the answers. I will always remain true to who I am, I will not compromise my core values (honesty, integrity, compassion) for any business, even my own. You deserve that. I'm a straight-talker. I work to always own what I say, and say what I mean.
I will never fear you into using this website. Feck that. I won't put big slick marketing messages up here and tell you that I'm the bees knees and expert at all this. I'm a learner. I have what I have, everyday I learn more and ditch even more. I walk and live my talk … most days. Other days I stink at it. My own life isn't without it's messes and hiccups, but I know that regardless of what's to come I commit to living my life fully, and help others do the same.
Still Here? Where Can You Start?
connect + help yourself to the resources
Connection, belonging and feeling part of something is pretty much what works most here.
You could sign up for the regular rants. raves and updates below or first you can read more here, and download the resources.
Come and visit on Facebook or there's always Twitter. Say hello!
Visit the Resource Pages
These pages are the starting blocks so to speak, they'll give you a taste of the stuff that happens and here and then send you away at other things to look at.
Resource Page 1: Moxie Living
be who you know you are
By the time people arrive here they may have forgotten. They are so used to being and doing what others expect them to be, following the roles, getting lost in roles (good ones and bad ones), lost and disconnected. They arrive with a lack: of confidence, self-efficacy, esteem. Sometimes all it needs is a spark to reignite passions and the fire they once had. Start with this page.
There is also a free confidence course, blog posts on living with confidence and being who you really are.
You could sign up for the Tookit and read Dare to Be You or read now 'The Biggest Con Game Ever
Here's a few fear and confidence posts to get you started:
Resource Page 2: Moxie Work
do what you love to do
When people hear that phrase, they may assume it's what they get paid to do, when that is not always the truth. It could be earning from your loves, but it can also be creating a project, picking up hobbies, starting ideas. When you think about the words 'passion, purpose and calling', does it seem so unrealistic for you? Then start with this page all about doing what you love to do and your great work.
What's great work?
work that makes difference to you and others
work that matters to you

work that is meaningful to you

work that is loved by you

work that may or may not be paid
Here's a few posts to help you on your way.
Resource Page 3: Moxie Business
help for hippy solopreneurs
If you're already running an ethical and holistic little biz (part or full time) and you are struggling to connect all dots: perhaps you're in fear, frazzle or overwhelm or you run scared at having to find the courage and confidence to put yourself out there. Let me help you, with my own business experience. Start here.
Why Moxie?
Glad you asked.
Moxie noun: bold, brave, courage, gutsy, ballsy, adventure, fearlessness, spirit, skilled and confident … in the face of adversity.
Living another noun: not dead yet.
Slap them together and it pretty much sums up all that happens around here. It's:
Life after adversity
Creating, not waiting
 Making your difference
Creating your remarkable
Saying this is who really I am
Feeling scared and doing it anyway
Creating your own definition of happiness
Being bold, brave and confident, not hiding
Flourishing, achievement and personal meaning
Support, belonging, connection and safety
Doing your great work, the work you love to do
Defining and living by your own definition of success
Discovering and loving your talents, gifts and abilities
Why Are You Here?
Getting a bit of a way through living life only to realise that what you've created, the path you are on, the choices and decisions you've made (and the consequences of them) are not the ones you had intended for yourself is not, shall we say, a pleasant place to be. In fact, it can be downright scary. Left with thoughts of 'when is going to be my time?' or 'what's wrong with me?' or 'what the f*ck did I do that for?'  is not healthy for anyone.
To lose sight of who you really are and feel so disconnected from what matters most is pain beyond belief.
To be working in a career (you may or may not have trained for) only to realise that actually you do hate it, but have no idea where to go and what to do first is heart-wrenching: especially when you goals, dreams, plans and ideas. Yes, even those wild ones that you are too scared to mention to anyone in case they think you are having a mini-crisis.
To be in this 'holding place' – no longer in the past, but sure as hell having no idea what the future holds isn't exactly a holiday destination.
YOU ARE REMARKABLE
YOU ALONE ARE A GIFT TO THE WORLD
I know you may have raised your eyebrows there, shrugged, and thought 'Why don't I feel like it?' or 'WooWoo' or 'No, I want to feel that way, but it's not happening.'
Okay, let's take of the rosy-specs and do some straight talking. Yes, things may be belly up and ass over elbow right now. I swear it happens to all of us at some stage.
You are in transition. A change. Looking and searching for another way to live your life. That's okay. In fact, I applaud you.
Is that what you fear, the change? Or are scared that you know you're looking and terrified that you will never get there?
Life isn't easy. It isn't. But that's why Living Moxie is here: simply to help people clear out the mind mess, junk and clutter and help you stand up and say: this is who I am, this is what I love and this makes my life meaningful. I'm not saying it's going to be easy, I am saying it's possible. But with one caveat: it has to be your life, on your terms.
Right now, although it may not feel like it, you have your life in the exact place you need it to be. Breathe and soak it in. Change is nearly upon you.