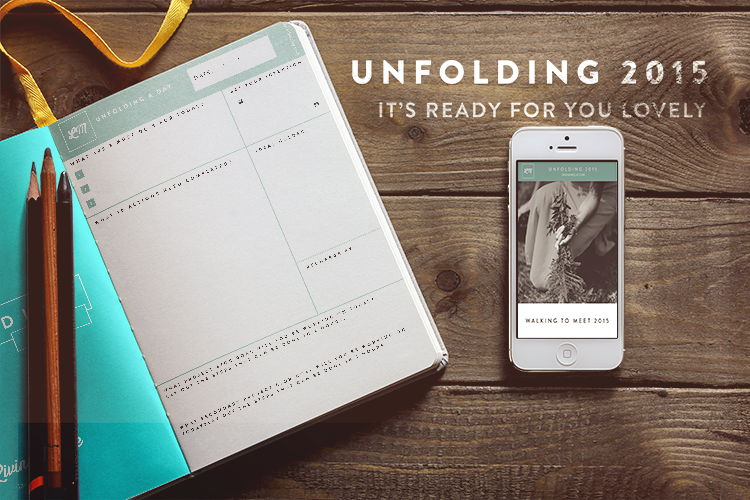 But don't be satisfied with stories, how things have gone for others. Unfold your own myth. – Rumi
It's here, Unfolding 2015 is ready to download, use, scribble on, reflect upon and process the learning from your year just gone, then to consider the possibilities, new beginnings and freshness of the one yet to come.
Click here to download Unfolding 2015
…give it some time to load.
It's filled with reflective, renewing, retelling questions, it has a planner, a tool for setting intentions and goals, and more.
This year, as well as creating Unfolding for you, I've put together a free mini e-mail course called Pour Your Heart Into It.
It's a little thing to remind you that you are enough, to inspire you to have the courage to persevere and persist with following your heart. Don't be beaten down by others who are telling you that you are less than, not ready, or the naysayers fearing you into not even trying.
Why?
Click here to read more/sign up for Pour Your Heart Into It
I'll see you there,
Love
Dawn