For the past 16 years, I have delivered training and coaching programmes for organisations, non-profits and frontline services who are also passionate about the growth and development of people.
I blend a passion, expertise and commitment in all my work, for you this means:
The passion is the achievement of potential.
The commitment is to professional upbeat delivery that creates lasting change.
The expertise is in coaching, professional and personal development, and experiential learning.
Whose Potential?
For Everyone: your potential to be more confident, more focused, more hopeful.  To have better relationships, a better job, a better quality of life.
For Employers: to have a highly skilled, happier and highly motivated workforce.
For Funders and Services: the potential of the people who use your services to flourish and improve their quality of life.
For Trainers and Facilitators: your potential to be more effective, more resourceful, more engaging. To have better outcomes, happier learners and more fun.
The Approach
What makes working with me different is my obsessive passion and enthusiasm for people and learning.
People learn best in environments that are real and rewarding, challenging but free form threat. My approach is to provide meaningful learning events that are fun, inclusive and engaging. I understand that in order for a person to develop they need curiosity, goals and variety.
You'll also get a combnation of methods, up-to-date tools, and systems – such as NLP, Motivational Interviewing, training, powerful and engaging facilitation, coaching and a commitment to brain friendly and acclerated learning techniques Ensuring engagement and connection with all learners, so that the results are positive and change is long lasting.
I offers extreme empowerment events suitable for teams and groups looking for powerful, quick and long lasting results.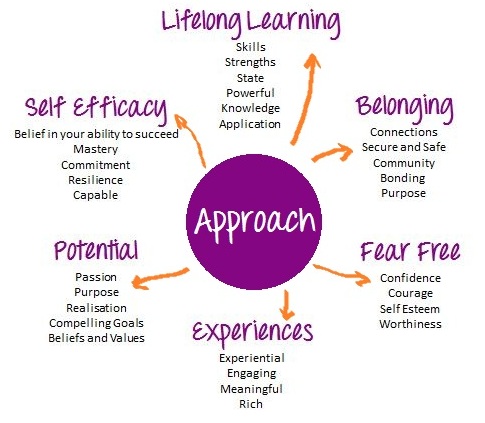 The Benefits To This Approach
Raised self-esteem, confidence and motivation
Changed long-term habitual thought patterns and behaviours
Effective behaviours in work and personal life
Personal accountability, ownership and control over the future
Resilience
Increased employability
Increased skills and knowledge
Values
To inspire a passion for life long learning
To empower through results
To stay at the cutting edge of training and development
To treat all our customers with respect, equality and confidentiality
To 'walk my talk' in business and bring  passion to all we do
To be innovative and creative to meet changing markets
To engage, inspire, motivate and create lasting change
Looking For Organisational Training?
You are probably at the stage of exploring what is out there, the cost and deciding if it's worth it. Why not talk to me free of charge?  I know training shouldn't come in a little box or a one-sized fits all bag. I will listen to your needs and provide you with honest feedback, offer you suggestions and possible solutions.
I offer organisations:

Personal Development Packages
Coaching + Mentoring
Training for Trainers
Employee Excellence
Empowerment Events and Days
For Funders/Frontline Services
Delivering services that are coherent and integrated, and flexibile enough to meet the needs of the individual and their personal circumstances.  Programs are results and outcomes driven, decided by the funders, whilst being client centred and holistic.
Programmes can vary in length depending on client needs, employer requirements and funders outcomes, and can include:
Personal Development: including empowerment events
Core Skills/Employability Training: in particular confidence building, motivation, employee excellence
Vocational Training: demand led i.e. entering Social Care, Housing Services, Retail
Coaching/Mentoring
Entrepreneurship
Personal Career Marketing: career planning
And for frontline staff:
Personal Development: including assertiveness, motivational interviewing, presentation, planning, facilitation, motivational interviewing, person centred planning, employee excellence.
Coaching + Mentoring
Training for Trainers
Employee Excellence
Value Days
Empowerment Events and Days
Trainers and Facilitators
The core of my work is to help people inspire others. I offer a complete Training for Trainers package, whether you are new to training or an 'old hand'. Working with organisations and individuals who are looking to create, plan, deilver rich, powerful, meaningful learning experiences using all the methods and tools that are used here.
Want to Talk?
Let's do it, complete the form below and ask me to call you back.
This form is confidential. For my eyes only. Please detail in the large box what you are looking for, what needs addressed, how you think I might be able to help you. I take internet safety seriously, so you will need to confirm your email address.