Dare:
An act of daring, to have courage, a challenge. 
What challenge are you accepting for yourself this week?
Mine was creating some content that isn't a 1600 word essay! Hope you like it.
Dawn
xx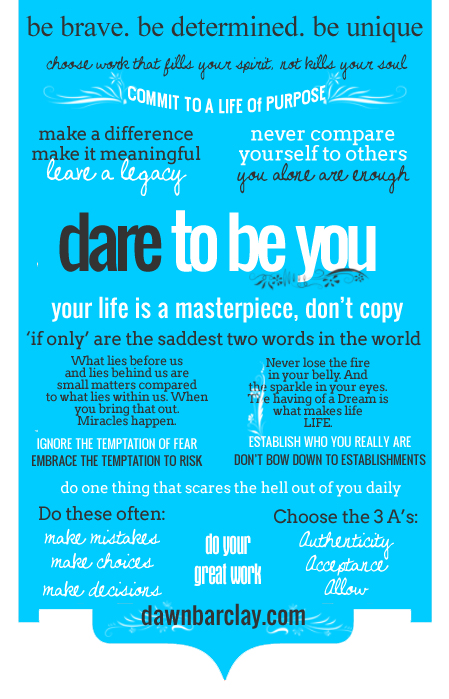 "It doesn't matter who you are, where you are, if your past was good or bad. It doesn't matter your her-story or his-story, your life success and quality is created with what you did do, not by what you could've done.
Where do you dare yourself this week?
Sign up for the Dare to Be You Ebook below.
Want more? Sign up for my FREE newsletter "Moxie Musings" (not that it's called Moxie Musing, I just thought I'd better call it something less boring than 'Newsletter'), and you'll also receive: The Toolkit includes Dare to Be You - a little pep talk/love letter thing from me to you.