Nothing like a complete change of plan to keep you on your tippy-toes.
On Monday I started getting really serious (read: to work) on a general (open to the public) personal development workshop I was asked to deliver for an event Saturday.
By Tuesday afternoon the organisers had cancelled the event (lack of ticket sales) and asked me if I would put a workshop for a group of little biz owners (coaches, therapists, trainers) called 'How to Market Your Workshops and Events', yes even I see the irony.
You could say I am flying by the seat of my not-so-hot pants getting it all ready.
Anyhoo… for the people coming on this little event I created a free report called 'Simple Strategies to Filling Your Workshops' (as a little taster of what's coming up for them) but you can also download if you think it would be useful.
It includes:
Your Hungry Crowd
Quit Selling The Event!
Reach Your Crowd + Build Your List
Plan Your Strategy
Your Message and Big Promise
If you want it (there is a sign up) click on this link Fill Your Workshops.
Also, at time of posting this I think there are couple of spaces left on the workshop itself (it's free the room and venue etc was already covered by the event that was cancelled), contact me if you're interested and I'll give you link for more information. It's on Saturday (11th August) in Edinburgh, UK.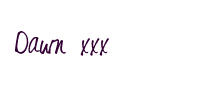 Want more? Sign up for my FREE newsletter "Moxie Musings" (not that it's called Moxie Musing, I just thought I'd better call it something less boring than 'Newsletter'), and you'll also receive: The Toolkit includes Dare to Be You - a little pep talk/love letter thing from me to you.