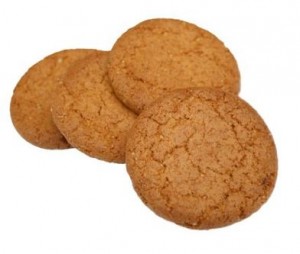 A little warning: I haven't become a foody-blogger! All will become clear…
Every day is one to celebrate, some days need a little more fanfare…
I believe it's only fitting we take a second together, join virtual hands and be thankful for the lovable-dunkable-eat-a-packet-with-one-brew biscuit!
Hi, my name is Dawn, I'm a ginger.
A red-head.
A strawberry-blond.
Jealous? See, no matter how good the hair dye, ginger is a real toughie to replicate with ammonia, diaminobenzenes, phenylenediamines, resorcinol and phenols, it never looks natural!
Today I'm proud of my Ginger Roots (Roots, do you get it? Roots as in hair, roots as in belonging, a little word play there, clever me.)
Back in the days of bullying, whoops, I meant school I didn't feel the same way about my golden lush lockets.
For years I got called:
Genghis Khan – did he actually have red hair?
Duracell - as in the battery, with the 'copper' coloured top. Funny. Not.
Orangu-turd – like an orangutan but with 'turd' on the end making out that peeps with ginger hair are poo-ey people.
Ginga Ninja – I quite liked that one, and I think that's where the member of staff at Pixar/Disney, obviously a ginger themselves and after a few too many, got the idea for their new additon Brave. I'm even thinking they based it on me. I'm mean she's Scottish too, just like me. Or my friend Ali, which is possible. She's

really

Ginger. Update: No she isn't, not since moving to sunnier climates.

Ginger Minger – the worst. Minger being a Scottish word which means 'you dirty lush'. But then again, said in a Scottish accent, it does have nice ring to it.
Shrek – which is a recent one I was personally called, that must be a new one for the ginger haired children today.
Fireman – yeah, my sides are splitting.
Ketchup Kipper – I got the ketchup part. But kipper ( a Scottish word for herring!) I didn't get, unless I smelled of fish too. Which I didn't.
…and a wheen of others and of course Ginger Nut, seeing how this is all flowing together nicely now?
Feck, I do realise that I have just created a reference sheet for bullies to call their Ginger classmates. Darn.
Anyhoo, for 20 years I tried to get rid and cover up the Ginger Minger. It's been every shade of L'Oreal blond – no's 22, 25, 42, 123, 171 to colour infinity.
It's been hennaed, cut, bleached, permed and during my exploration of inner self years (read –> bumming about travelling in the US ) it was dreaded and braided.
And yet, here I am. Today. A Naked Ginger.
I want to say the colour of my hair isn't important. But it was aged 5 – 16, this video sums it up:
Come, Just As You Are
Hair colour was one of the things that I wanted to change so that I could just fit in and be like everyone else, where I didn't have to worry that I may be taken by surprise at words spat, sometimes from strangers.
What's yours? Feel free to comment below.

What parts of you are you trying to cover up because you want to be accepted and fit in? What are you not saying (or writing, producing, creating) because you aren't yet accepting your true colours?
Where in life are you conforming to the pressure of rules and expecations of others?
What do you want to share but are holding yourself back because playing it safe and not allowing people to see your 'ginger hair' is a safer route?
You can't be every shade to please everyone. Hair-dye fades, it grows out, they aren't ever permanent. When we pretend to be something we aren't, the veil slowly slips, and it's so tiring trying to keep it in place.
There's no need to try and replicate anyone or anything.  What matters is what you are, not what you are called.
Come. You're good enough. Just as you are.
And repeat after me. I'm dunkable!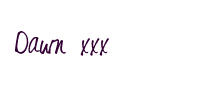 PS: If you are scared to put the real you out there, remember to get your copy of Dare to Be You, just click the link.
Want more? Sign up for my FREE newsletter "Moxie Musings" (not that it's called Moxie Musing, I just thought I'd better call it something less boring than 'Newsletter'), and you'll also receive: The Toolkit includes Dare to Be You - a little pep talk/love letter thing from me to you.