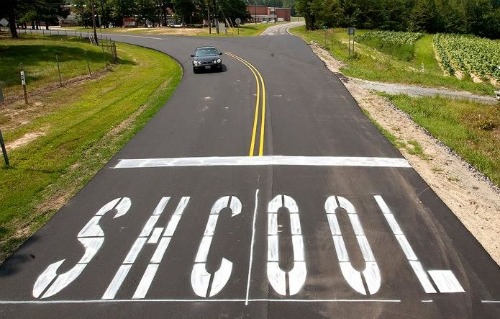 In your life, wherever there is change, there is choice.
Sometimes the choices in front of you can feel like no choice at all. Whether you don't like the choice or the consequences of the choices are unwelcome.
But choose you must, it's part of living, to continually decide one path or direction over another, but how do you know the choices you make today are going to be the best for your future self?
You don't.
You can only make what you believe is the best choice today, based on all the information and resources you have at your disposal at this moment.
I'm sure you have events and experiences in your life, that with wished for hindsight, you would've chosen differently. Who hasn't? (Answer: no-one) I know that those choices for some of you will have led you to places you're embarrassed to talk about and experiences that were painful, soul destroying, full of regret and shame.
How do you get over those 'not the best' choices from the past?
The relationships picked that ended in anger and blame, the careers started and then hated. The business blunders that caused you months of setbacks, the degrees and education started and never finished?
Are you letting past choices and regrets affecting your decisions about your future?
Are you not making decisions and choices because you're scared that the same thing is going to happen again?
Do you say to yourself:
The last time this happened
In the past, when I've tried this
People say I shouldn't live in the past, but I can't help it
It's so hard to get over
It's a horrible place to live: in a past that you wish never happened.
Especially when it's your past learning and experiences that are going to serve you well in the future.
The past is behind, learn from it. The future is ahead, prepare for it. The present is here, live it. Thomas S Monson
I'm not going to deny the fact that some painful experiences will require professional help, however here's a few things to remember that will help you accept your past and make better future decisions:
Remember That You Are Only (Awesomely) Human
Most people don't speak about their bad decisions and choices. They still have them.
You may never hear about them, they may never share them, but we all have been there.
Being human (most of the time) comes with the luxury of being able to make choices and decisions. You can only make the choices today with what you know now.
And all those past choices you wish never made? They are now part of you. You may not realise it yet, but you will have grown from them, are you able to look at your past and collate what you did learn? Are you able to ask yourself 'the next time, I will?'
The Past You Is Not the Future You
The past you doesn't have to look like the future you.
In life, many people believe they are a choice or decision that was made, they attach themselves to an event or experience, sometimes label themselves and then act in accordance with the label. You make your life choices, you are not the choice.
You have a wonderful gift right in front of you; it's called 'The Present'. To some they see The Present as just the moment now, it's much more than, it's all encompassing. It's your past, your present and your future.
Nobody is asking you to erase the learning's you have gained from previous choices, it's about acceptance of who you are today, where you have been before and where you are going tomorrow.
Ask yourself: with the knowledge I have from my past, how can I create a better future tomorrow?
Change You Can't Control. Choosing the Change You Can
When we are no longer able to change a situation, we are challenged to change ourselves. Victor Frankl
At any moment you can choose a different choice.
Your past 'not the best' choices and decisions does not make you a bad person, or someone who has failed life, far from it.  If you let those failures poison your present thoughts, they will affect the future you.
See, change will happen whether you like it or not. The choices you make are yours alone. Change doesn't change, we change ourselves.
Maybe you would like to ask yourself now:
What am I afraid to do because it hasn't worked out the way I wanted in the past?
Where am I holding back because of a negative result from the past? Do I have the unequivocal proof that it will happen again?
Will you make 'not so good' decisions again in your lifetime? Probably.  The goal is to get over them quicker, accept your responsibility in the making of them and plan your 'the next time I will' statement.
How to Make More Informed Choices
Gather all the information, data and resources you can.
Ask people their thoughts, opinions, comments, experiences, tips and tricks – then make your move based on your choice.
Ask yourself constantly 'is this in my best interests at this time'?
Ask yourself if the choice is matched to your values, purpose, direction and vision?
Be prepared for all eventualities: plan for the worst and expect the best.
Make choices when in a positive frame of mind. Never in anger or despair.
You always have a choice, always.
If you don't like the choices you have to play with, then play around with the choices.
Want more? Sign up for my FREE newsletter "Moxie Musings" (not that it's called Moxie Musing, I just thought I'd better call it something less boring than 'Newsletter'), and you'll also receive: The Toolkit includes Dare to Be You - a little pep talk/love letter thing from me to you.