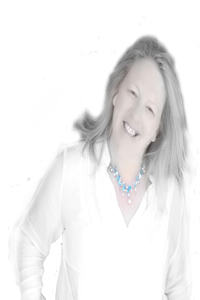 Why, hello there, erm, yep, the last time I looked down it would be me. I'm Dawn.
I'll give you all the low down in a minute but here's what you need to know first:
Everything that happens around here, all I create, get stuck into, involved with, partner with others for and get my knickers in a twist about, argue over … is to help you do a few things:
1. Do that thing you've always wanted to do. 
2. Stop feeling so darned scared all the time.
3. Get your own show on the road. 
4. Live life with a smile and skippy step.
5. Help you channel your inner moxie. Channel? Just playing! 
And that's it in a big-ole-nutshell.
Why-Oh-Why-Oh-Why?
It's about disturbing and rattling what you thought was the truth.
Crikey!
You may have (like I did too) reached the point when it hits home that the life you have been living isn't the one you had intended for yourself. I don't know about you but I refuse to believe that you and I were born to live and work in utter misery. Feck. Life is a challenge at times we don't have to pretend it's not without hiccups. Shit happens. There will be experiences that hit us hard. We need to feel. But what if your life was for the majority of the time all of your own creation.
I don't preach to anyone, I don't declare this is happiness, this is success — life is whatever you want it to be, I have my own definition. All I do is help you get from here to there, and then I hope you take what you need, ditch the rest and move on.
Why Living Moxie? Why this … why me?
Because this is my thing or purpose(s). For the past 16 years I have worked in personal development, careers and employability and since 2010 with solo business owners. Thousands of hours of training, coaching, workshops, talking, connecting, sharing, getting hyper on w-a-y too many lattes working with the most amazing people (individuals, groups, businesses, organisations, non-profits) and through it all the same fears would arise again and again.

Can I tell you something?
It always comes down to the basic questions we ask about creating a rich (spirit rich), rewarding, passionate and confident life:
Who am I really? Ahhhh!
Where am I going? Uh-huh!
What the hell would make it more meaningful? Righty!
Now, the juicy stuff …
I detest labels. If I were to stick a few to me it would include coach, trainer, NLP-er, little biz owner. But geez, aren't we all more than what we get paid for? Some days you could find working one-to-one with someone working out what's next for them, other days in front of a group teaching blogging, maybe sitting with a little biz owner getting their online home in order. Or, you could find me leading a fire-walk. The tools are just that … tools, it's why they matter to you that's important.
I live, love and breathe working with everyday people, wanting to create extraordinary things. I love that people arrive here with a story and a past. I know that I excel best working with people who are being pulled to create and build what they are called to. You don't know me, you may think this is hogwash but it breaks my heart when I see the most talented, inspiring, and awesome people hide their true gifts and talents or go through life thinking that 'this is the hand life dealt them'.
I became self-employed on a whim. Seriously. My last paid job was the only role I have truly loved so that may seem odd. I left a salary on the Friday and into self-employment on the Monday, without a ruddy clue about what I was doing. That was in 2003. What a roller-coaster of a ride, highs and lows, success and desperate times. But the journey was worth it. The business has changed dramatically over the years, but the core values are the same: nobody should be excluded, nobody should live and work in fear, that we have a right to flourish.
I fell into careers and employability by accident. I went for a job interview for what I thought was an HR role in a college, it was actually for an employability and careers project for people labelled 'hardest to reach' . I have no idea how the hell I got the interview let alone the job. That was one of the biggest and best whoopsies I have ever made, I learned from every single client that came my way, some with the most horrendous life stories. I'm living proof that some times things do happen for a reason.
I'm a firewalking instructor. One of my loves is helping charities and non-profits, the best way I can do this is helping them organise brilliant fundraising events by using the tools I use in here for personal and professional development: there is nothing like walking barefoot across coals to face life fears or to help a group raise cash for their concerns.
I adore working with solo business owners and people wanting to create and start-up. When I was struggling trying to fit all the pieces, and find people who could teach me understood that nothing could compromise my values and ethics, there was hardly anyone around. I love the fact I can offer people just starting out tools, tips and sometimes practical help to ensure they have everything they need to make a real go of their own business.
I have a geeky side. 10 years ago I would never have thought that building websites and blogs would become a love of mine. Knowing how things work is my own answer to a heroin addiction. Plus, I've learned that personal development isn't just about therapies, self-help, hypnosis, NLP or 'change your life' events. I've discovered that so many tools can used is so many different ways and help people get to where they want to go.
Paws, whiskers and tails. I love animals (I work with meat eaters!) This is a passion: cats, dogs, furry and feathered creatures, if there is a campaign to save them, rescue them, raise awareness –  I'm in there. I have some other love work going on all about the animal/human connection and pet bereavement support. Which has taught me that sometimes our passions aren't just about what we get paid for, sometimes we have to build and create because it's what we are called to do.
Need more? Please read:
Want to connect? Let's do that, you can find me on Twitter @dawnbarclay, over on Facebook , or you can sign up for updates and the nearly a newsletter, to keep up to date.